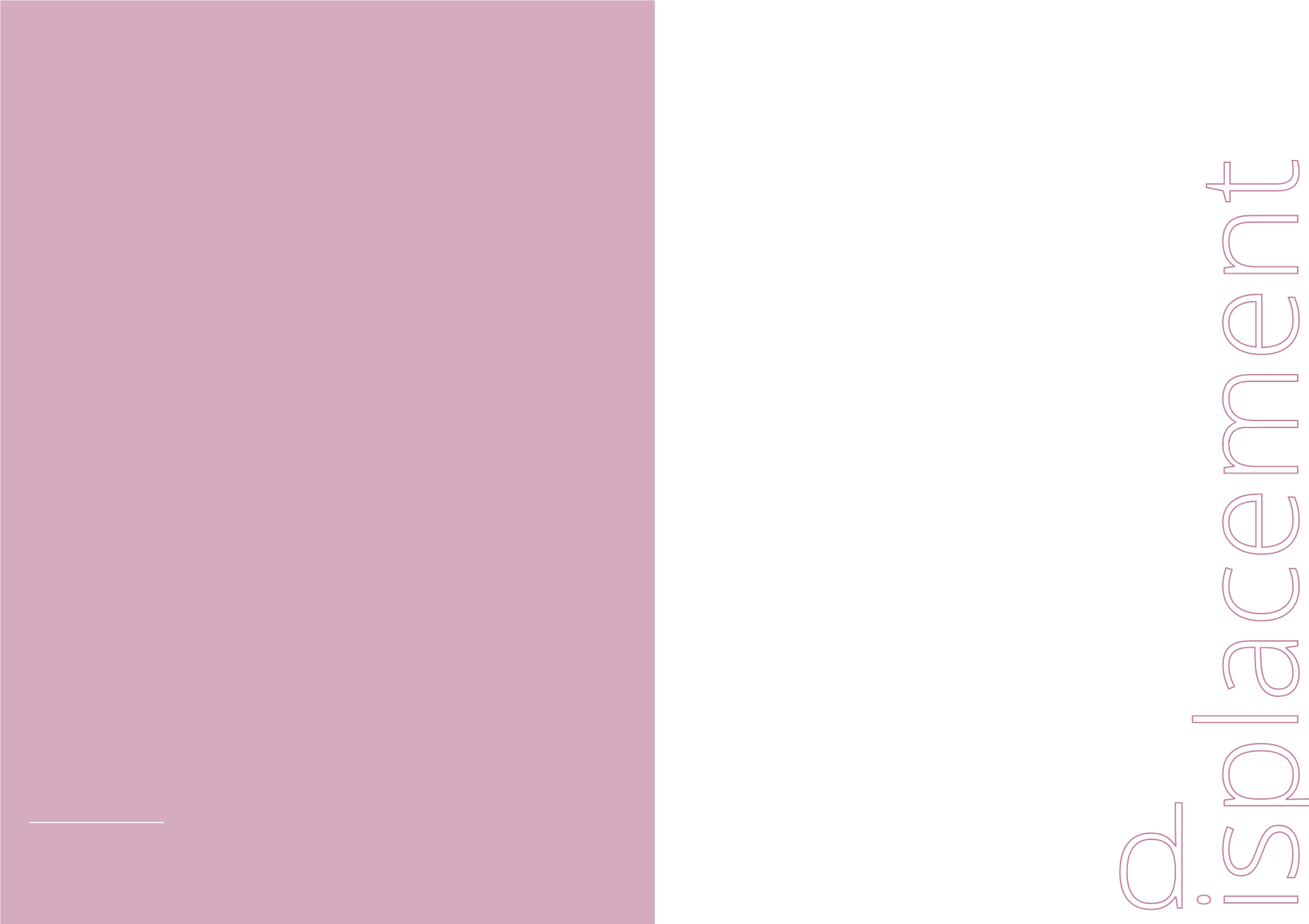 Re-ACT by Design is the theme of an annual
series of international workshopweeks for
master students architecture, interior
architecture, product development, heritage
studies, urban and regional development, of the
Faculty of Design Sciences at the University of
Antwerp.
"It might be said that what is offered in research and
education should be determined by the challenges
that are being articulated in the lines of fracture of
society itself." (Simons, 2006)
The aim of the international workshopweeks is
to explore the power and capacity of design to
tackle those lines of fracture and socially engage
by design. Beyond re-search by design, students
and tutors re-act by design.
How can design education not only address
students, but also address those lines of fracture,
and induce debates, provoke questions, and set an
agenda?
The workshopweek is open to radical
pedagogical experiences, which open the eyes,
change sides andwiden thinking. It stimulates
crossing disciplinary boundaries. The
international designworkshopweek is jointly
curated by a team of students and faculty. It
provides a forum for international exchange;
simultaneously, it is an informal platform for
discussing design education and its agency. The
first edition addresses the condition of
displacement.
WHEN AND WHERE ARE WE AT HOME?
BEING HERE WHILE BEING THERE
BEING THERE WHILE BEING HERE
Johan De Walsche
IDW 2017
curator
From the vast
migration of
refugees to
expulsions due
to economic,
political, and
climatic reasons,
from students to
trans-nationalist
capitalist class
moving across
territories
constantly, we
have become
nomadic subjects
living in the age
of temporary
or permanent
displacements."
(Komez Daglioglu
& Sanaan Bensi,
2016)
In such conditions
of displacement,
what does it
mean to say that
we "inhabit the
world"?
Komez Daglioglu, E., & Sanaan
Bensi, N. (2016, in press).
Displacements and Notes on
Searching the Architecture
of the Placeless. Paper
presented at the EAAE/ARCC
International Conference.
Architectural Research
adressing Societal Challenges,
Lisbon.
Simons, M. (2006). 'Education
Through Research' at
European Universities:
Notes on the Orientation of
Academic Research. Journal
of Philosophy of Education,
40(1), 31-50.